May we present our H-3 45 foot Executive Day Coach?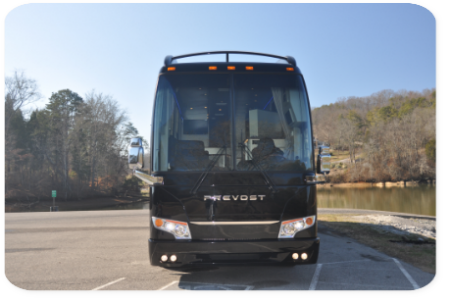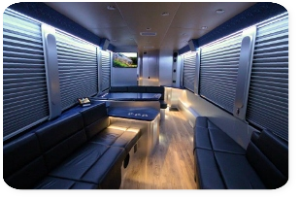 The floor plan leads you up and into a space that feels comfortable and elegant with its custom curved lounges. Perhaps the most interesting thing you'll notice is the stainless steel cabinetry facing throughout. Coupled with the custom LED lighting, the stainless steel creates an ambiance unlike any other coach.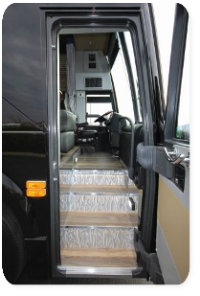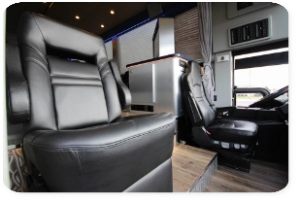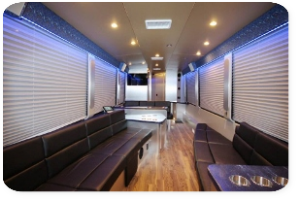 The interior is filled with high-tech amenities and luxurious features. For example, the lighting and stout audio/video system is controlleld entirely from two iPad units. That said, there's much more than just sofas and electronics in this custom Prevost...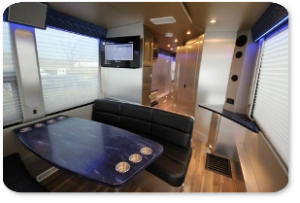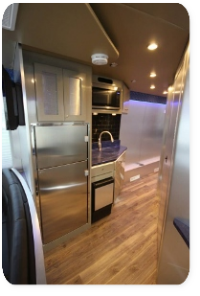 As you walk towards the rear you'll find a separate seating area that can be used for meeting or dining. Beyond that there's a custom bar/galley area with a sink, microwave, refrigerator, and beverage center.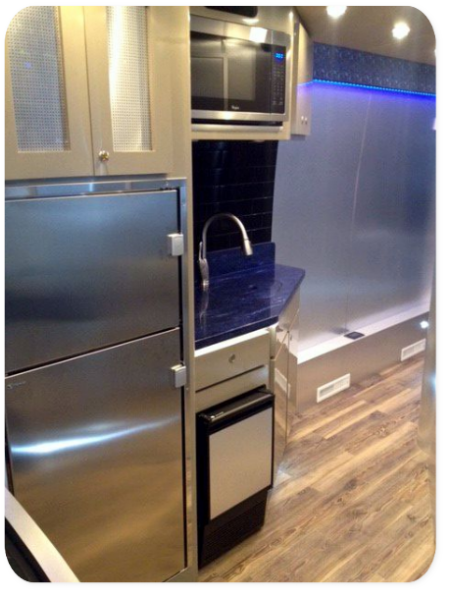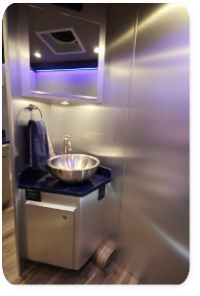 The floorplan meanders down a hallway that leads you to two different restrooms. The first restroom features a commode and sink, while the second has something a bit more unique. Chariots of Hire wanted their customers to be able to get some cardio in while on the road, so we included a workout room with a stationary bicycle and a shower.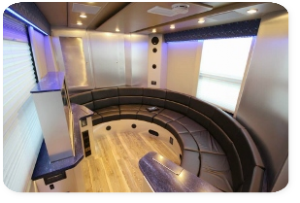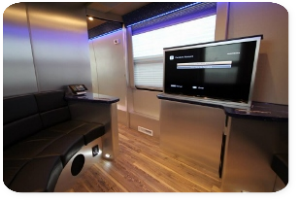 The rear of the coach features a private meeting area that doubles as another lounge. This room was designed as a circular conversation area that can create conversation all by itself. The curved sofa and disappearing television create a space perfect for watching movies or discussing a business presentation.